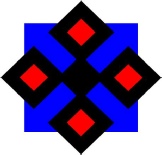 Capabilities
Clients
About NetWorks
About NetWorks
Capabilities
Clients

Achievements
Achievements
email us!
Home
Home
Hosted by: www.000webhost.com
The founder members of NetWorks Inc., have been involved with voice/ data networks and software applications since the mid-1980's. In 1995 Mr. Philip Luck, Vice President and Co-founder of NetWorks Inc., introduced non-licensed wireless technologies to several Caribbean Government agencies in an effort to satisfy the growing requirement for broadband connectivity. The success of this introduction enabled NetWorks Inc., to become involved in numerous, enterprise-wide data networks throughout the region and for NetWorks Inc. to become established as experts with this technology.
Our company has Subject Matter Experts (SME's) on staff that support US Army CERDEC's C4ISR technologies including radar processors, data networks, Common Operating Picture software, sensors (COMINT, ELINT, SIGINT) and video surveillance systems.
Our company has significant experience with:
Wireless equipment from Alvarion, Aviat (formerly Harris Stratex), Andrew Corporation, Alcatel, CISCO, Global Wireless, Cambium, Lucent, Meru, Motorola, Proxim, and many more licensed and unlicensed wireless equipment manufacturers.

Network components from CISCO, Lucent, Brocade, Juniper and other major manufacturers.

C, Ku Band wireless networks (VSAT terminals and earth station) components/hubs) for broadband and VPN connectivity.

Tower site planning and construction.

Network Operations Center (NOC), Command and Control (C2) Operations Center design, including systems and component engineering, drafting and construction management.
Designing FTTH active and passive networks.

Mesh Wireless network topologies, Point-to-Pont/Point-to-Multipoint wireless network topologies, MAN's, MPLS network topologies.

Project Management, Network engineering and optimization, Systems Engineering, Onsite implementation, Equipment sourcing and procurement.

WISP network design, WiFi technologies, WiMAX and LTE technologies.

Equipment prototyping.